On Riots and Reasonable People Who Hate Evil Racists
by lizard
Evil smelling trolls stink-up the Flathead Beacon's comment section. That is a lovely title to this post from James Conner, lamenting that the Beacon hasn't abolished anonymous racists from making their racist opinions known.
Featured is a screenshot of a comment from AndrewInterrupted: Those white guilty idiots in that Whitefish council meeting should take a bus ride to Ferguson for a little research.
Below this comment, this picture: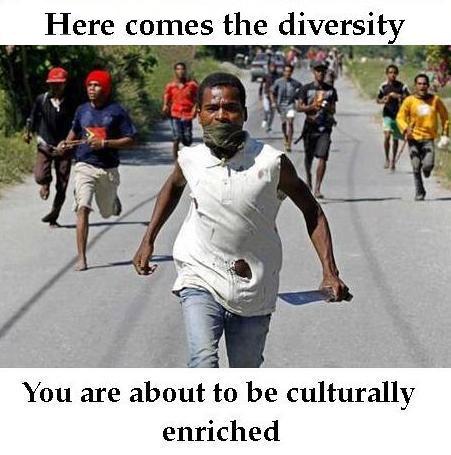 Censoring this comment does what exactly? Make obvious racists disappear? No, it just cleans up the aesthetics for someone like Conner who doesn't want to think too much about the conditions black people deal with every day in places like Ferguson.
The "Evil Troll" post was put up November 21st. Three days later, this is the title of the post: Ferguson grand jury does not indict cop, lawlessness begins. Here is the opening paragraph:
Protests, some violent, began after the grand jury investigating the death of Michael Brown decided not to indict police officer Darren Wilson for murder or any other crime. Brown's parents asked that protests be kept peaceful. So did Attorney General Eric Holder and President Barack Obama. Their words had little or no effect. The rampage began and is still on as of the time of this post.
Ah yes, the rampage of angry, vengeful black folks begins. It's too bad they don't act like those good negroes, Obama and Holder. Here's more:
A good many of the protesters who are breaking windows, setting fires, tipping over police cars, and menacing reporters, tonight may say, indeed may even believe, they're seeking justice. But they're not. They're seeking revenge. They want Darren Wilson punished regardless of whether he actually broke the law. They're taking advantage of the situation to express outrage over grievances accumulated over years, placing their faith not in law or government but in hammers and torches and destruction. And some, I suspect, don't much care whether anyone is injured or killed.
Whoops, sorry about the picture. It's not of angry black people destroying their own community like a bunch of animals. It's a picture from the pumpkin riots, where privileged young white people were just out having a little fun. From the link:
It's easy to make jokes about what has already come to be known as the Great Pumpkin Riot of 2014. Events in Keene, New Hampshire this past weekend read like an Onion article: The annual Pumpkin Festival in the sleepy college town ended with riot cops and tear gas as students and young people flipped cars and started fires in the street. Pumpkin-spiced madness! Smashing Pumpkins!

But there's good reason to take the riot seriously.

This was not a riot over pumpkins, of course. It was a riot over nothing, young people gathered in small town streets en masse and inebriated, then buoyed into further riotousness by overzealous SWAT policing. Mask Magazine rightly contextualizes the incident in the canon of nihilistic "party riots," à la the Bellingham, Washington student riots last year, which featured a young woman twerking on a cop car. But just because these riots weren't necessarily about anything — not pumpkins, not sporting events, and certainly not police shootings — is not evidence they're devoid of content or meaning.

The playful levity with which the media, if not the local police, are treating the riot seems as much to do with who was behind the destruction as it does with the seasonal theme. It was white youth who pulled down street signs and flipped over cars, and as a result they were described as "rowdy" and "boisterous." In Ferguson, where property damage and confrontations with cops were no more extreme, the rioters were deemed "violent" and "criminal." Black riots, it seems, get read as somewhat more threatening.

The difference was adeptly highlighted by Twitter comments about how the platitudes typically applied to black communities following a riot seemed absurd when applied to the Keene riot. "Why are they tearing up their own community," quipped one Twitter user. "Where are the leaders in the white community? They need to speak out #pumpkinfest," wrote another.

These were pointed riffs on the charges leveled at black communities in the wake of protests turned riotous. They highlight how blacks are forced to account, as a whole, for unruly behavior in a way that is never demanded of whites as a community. Black behavior is scrutinized and vilified. When white youth behave the same way — even without the significant imprimatur of protesting the police killing an unarmed teen — the response is so different it is risible.
There is a sense of relief from some people that the righteous hopes of those who still see a need to fight for civil rights were placed on an un-perfect victim. Mostly it's from conservative people, but James Conner has shown how even those who would prefer to expunge nasty, racist comments from online news stories are eager to use the grand jury's decision not to indict as proof Michael Brown deserved to die.
---
---
.Election Resources

Citizen's Info

Mountain Blogs

Political Blogs

Various & Sundry

Meta

Archives
Pages

Recent Comments

Recent Posts

Blog Stats

Categories