Posts Tagged 'Darren Wilson'
by lizard
In yesterday's post, JC pulls back the lens on Ferguson to examine the implications of an unchecked police state. Excerpted in that post is a piece by John Whitehead, writing for the Rutherford Institute. I finally got a chance to read the whole article and one of the things that jumped out was the massive expenditure of resources to catch the cop killer in Pennsylvania:
Just a few weeks after the Ferguson showdown, law enforcement agencies took part in an $11 million manhunt in Pennsylvania for alleged cop killer Eric Frein. Without batting an eye, the news media switched from outraged "shock" over the military arsenal employed by police in Ferguson to respectful "awe" of the 48-day operation that cost taxpayers $1.4 million per week in order to carry out a round-the-clock dragnet search of an area with a 5-mile-radius.

The Frein operation brought together 1,000 officers from local, state and federal law enforcement, as well as SWAT teams and cutting edge military equipment (high-powered rifles, body armor, infrared sensors, armored trucks, helicopters and unmanned, silent surveillance blimps)—some of the very same weapons and tactics employed in Ferguson and, a year earlier, in Boston in the wake of the marathon bombing.

The manhunt was a well-timed, perfectly choreographed exercise in why Americans should welcome the police state: for our safety, of course, and to save the lives of police officers.

Opposed to any attempt to demilitarize America's police forces, the Dept. of Homeland Security has been chanting this safety mantra in testimony before Congress: Remember 9/11. Remember Boston. Remember how unsafe the world was before police were equipped with automatic weapons, heavily armored trucks, night-vision goggles, and aircraft donated by the DHS.

Contrary to DHS rhetoric, however, militarized police—twitchy over perceived dangers, hyped up on their authority, and protected by their agencies, the legislatures and the courts—have actually made communities less safe at a time when violent crime is at an all-time low and lumberjacks, fishermen, airline pilots, roofers, construction workers, trash collectors, electricians and truck drivers all have a higher risk of on-the-job fatalities than police officers.
In the comments JC reminded our readers of what a militarized police response looks like in Missoula. If you didn't watch it, you should:
It was the summer of 2000, the month I actually moved to Missoula with my fiancé. I remember wondering why there was such a heavy police presence in a college mountain town. Sure, the Hells Angels were visiting, but did that really warrant out-of-state police officers patrolling Missoula streets?
It seems to me, looking back, that the show of force by the Missoula Police Department antagonized enough people into demonstrating. If you watch the video, you will see what abuses of police authority look like.
And if you go to 18:33 in the video you will hear Pete Lawrence, Missoula's Chief of police at the time, say something that should be disturbing to any citizen. In describing the decision to let crowds disperse Saturday night after the bars closed, Chief Lawrence states that "we backed off, pulled our troops out of the Front Street area…" (my emphasis)
Remember, this is 2000, a full year before the 9/11 attacks provided the perfect excuse to greatly expand the police state.
Getting back to Ferguson, JC was quick to point out the perversion of the grand jury process in this case. Chris Lehmann, writing for Al Jazeera America, also takes a crack at this angle in an article titled A deafening liberal silence on Ferguson. From the link:
It speaks volumes about the anorexic state of liberal moral reasoning in today's America that it has met the failure of a grand jury to indict Ferguson, Missouri, police officer Darren Wilson for the Aug. 9 killing of unarmed teenager Michael Brown with little more than a procedural shrug. All appearances to the contrary notwithstanding, the system has worked, liberals intone.

This should not come as any great surprise. Liberalism, in its current technocratic guise, doesn't possess any strong moral vocabulary for describing — let alone condemning — procedural abuses, for the simple reason that its most ardent apostles don't imagine them occurring. Hence our first African-American president — a classic managerial liberal whose bona fides were minted in the academy's most hallowed cathedral of neoliberalism, the University of Chicago Law School — greeted the outrage of Wilson's non-indictment with the bland assurance that our impersonal institutions of justice were all in fundamental working order.

"First and foremost, we are a nation built on the rule of law," President Barack Obama said in his address to the nation following the Nov. 24 grand jury decision. Never mind that the legal proceedings in question had forestalled the most basic protections that safeguard such rule — the opportunity to mount a public inquiry into a police officer's grave trespass against a private citizen. Instead it produced something of a parody of due process, via a highly irregular grand-jury proceeding relying mainly on the contradictory and implausible testimony of the would-be defendant.

Nevertheless, the president pressed on with his alternate-universe version of events. "We need to accept that this decision was the grand jury's to make," he announced — even though no one protesting was challenging the panel's formal authority, any more than abolitionists or civil-rights activists had denied that the Supreme Court's rulings in Dred Scott v. Sanford or Plessy v. Ferguson were the law of the land. What was in question, rather, was the actions of the grand jury, after its members had been prodded by St. Louis County Prosecutor Robert McCulloch, a notoriously cop-friendly DA, to contort the basic purpose of a grand-jury hearing out of all recognition. Grand juries are not empowered to settle the momentous question of guilt or innocence, or finer-grained matters of motive, opportunity and state of mind. They're only charged with establishing probably cause for a trial to proceed — to indict, rather than to exonerate or convict, a prospective criminal defendant.

This was the howling, first-order procedural abuse that permitted all the other, kindred trespasses of this inquiry to disfigure the routine operations of the legal system in the killing of Michael Brown. Since they're formal path-clearing inquiries, grand juries typically don't hear the testimony of more than a handful of witnesses. McCulloch, by contrast, called 60 witnesses, who testified for more than 70 hours. Wilson alone testified without cross-examination for four hours — an unheard-of span of time for a prospective defendant, even in a police murder inquiry. Likewise, grand-jury proceedings in any criminal case rarely go beyond a day or two — but McCulloch kept this body empaneled for more than 100 days.
The article goes on and is worth reading in full.
So where do we go from here? Considering there are differing opinions on what the core issues even are, that's a difficult question to begin answering. Is institutional racism the main problem or is it the police state? Is reforming the system possible, and if so, by what means? Direct action? The ballot box?
Personally, I swing back and forth. I participate in the daily grind within the system, trying to make positive impacts wherever possible. And I have seen that there are possibilities. I know there are good members of law enforcement who do protect and serve our community. Change is slow and tedious, but it is possible.
But then there's my cynical side, fueled by how politics distorts and destroys the potential for change.
Money in politics is one of those core issues that, if not addressed, will ensure the debilitating status quo is maintained. On that front, it was incredibly disappointing to read about Governor Bullock's intention to chair the DGA:
Gov. Steve Bullock this week acknowledged his interest in serving in the top post at the Democratic Governors Association.

Politico reported Wednesday that Bullock, who in December 2013 was chosen to chair the group's major donor program, is poised to succeed Vermont Gov. Peter Shumlin in the organization's top spot.

"Gov. Bullock is a Democratic governor who knows how to balance a budget, keep money in the bank for a rainy day and prioritize public schools," Bullock's spokesman, Dave Parker, said in a statement. "Folks have noticed what Gov. Bullock is doing out here and some of his colleagues have encouraged him to consider running. He's doing that."

The group convenes in Los Angeles on Dec. 8-9 for its annual meeting and holiday party, at which Bullock is expected to be picked as the next DGA chair.

If elected, Bullock would head an organization that primarily exists to elect Democratic governors, and does so by raising millions of dollars from corporate donors.

The DGA is a 527 tax-exempt political organization that can solicit corporate contributions in any amount.

In 2012, the DGA raised more than $50 million, much of that coming from unions, drug makers, insurance companies, energy companies and other corporate sources. That year, the DGA gave over $2.8 million to Montana Jobs, Education and Technology PAC, a political action committee that worked to get Bullock elected.
If Bullock is picked to be the next DGA chair, that will mean both our Governor and one of our Senators (Tester) will be dedicating a significant amount of their time in public office fundraising. Somehow I don't think the interests of Montanans will be a top priority as Governor Bullock and Senator Tester involve themselves in corporate panhandling.
I guess that means it's up to us. Unfortunately that notion reinforces my cynicism.
by lizard
Evil smelling trolls stink-up the Flathead Beacon's comment section. That is a lovely title to this post from James Conner, lamenting that the Beacon hasn't abolished anonymous racists from making their racist opinions known.
Featured is a screenshot of a comment from AndrewInterrupted: Those white guilty idiots in that Whitefish council meeting should take a bus ride to Ferguson for a little research.
Below this comment, this picture: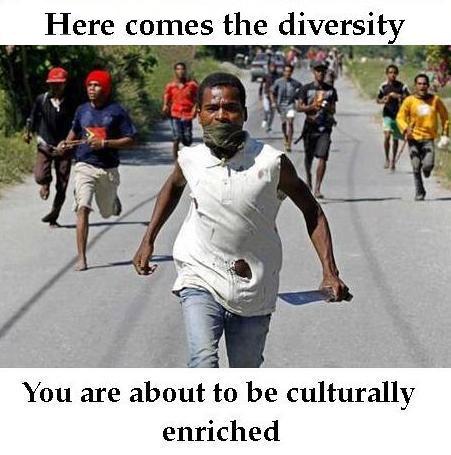 Censoring this comment does what exactly? Make obvious racists disappear? No, it just cleans up the aesthetics for someone like Conner who doesn't want to think too much about the conditions black people deal with every day in places like Ferguson.
The "Evil Troll" post was put up November 21st. Three days later, this is the title of the post: Ferguson grand jury does not indict cop, lawlessness begins. Here is the opening paragraph:
Protests, some violent, began after the grand jury investigating the death of Michael Brown decided not to indict police officer Darren Wilson for murder or any other crime. Brown's parents asked that protests be kept peaceful. So did Attorney General Eric Holder and President Barack Obama. Their words had little or no effect. The rampage began and is still on as of the time of this post.
Ah yes, the rampage of angry, vengeful black folks begins. It's too bad they don't act like those good negroes, Obama and Holder. Here's more:
A good many of the protesters who are breaking windows, setting fires, tipping over police cars, and menacing reporters, tonight may say, indeed may even believe, they're seeking justice. But they're not. They're seeking revenge. They want Darren Wilson punished regardless of whether he actually broke the law. They're taking advantage of the situation to express outrage over grievances accumulated over years, placing their faith not in law or government but in hammers and torches and destruction. And some, I suspect, don't much care whether anyone is injured or killed.
Whoops, sorry about the picture. It's not of angry black people destroying their own community like a bunch of animals. It's a picture from the pumpkin riots, where privileged young white people were just out having a little fun. From the link:
It's easy to make jokes about what has already come to be known as the Great Pumpkin Riot of 2014. Events in Keene, New Hampshire this past weekend read like an Onion article: The annual Pumpkin Festival in the sleepy college town ended with riot cops and tear gas as students and young people flipped cars and started fires in the street. Pumpkin-spiced madness! Smashing Pumpkins!

But there's good reason to take the riot seriously.

This was not a riot over pumpkins, of course. It was a riot over nothing, young people gathered in small town streets en masse and inebriated, then buoyed into further riotousness by overzealous SWAT policing. Mask Magazine rightly contextualizes the incident in the canon of nihilistic "party riots," à la the Bellingham, Washington student riots last year, which featured a young woman twerking on a cop car. But just because these riots weren't necessarily about anything — not pumpkins, not sporting events, and certainly not police shootings — is not evidence they're devoid of content or meaning.

The playful levity with which the media, if not the local police, are treating the riot seems as much to do with who was behind the destruction as it does with the seasonal theme. It was white youth who pulled down street signs and flipped over cars, and as a result they were described as "rowdy" and "boisterous." In Ferguson, where property damage and confrontations with cops were no more extreme, the rioters were deemed "violent" and "criminal." Black riots, it seems, get read as somewhat more threatening.

The difference was adeptly highlighted by Twitter comments about how the platitudes typically applied to black communities following a riot seemed absurd when applied to the Keene riot. "Why are they tearing up their own community," quipped one Twitter user. "Where are the leaders in the white community? They need to speak out #pumpkinfest," wrote another.

These were pointed riffs on the charges leveled at black communities in the wake of protests turned riotous. They highlight how blacks are forced to account, as a whole, for unruly behavior in a way that is never demanded of whites as a community. Black behavior is scrutinized and vilified. When white youth behave the same way — even without the significant imprimatur of protesting the police killing an unarmed teen — the response is so different it is risible.
There is a sense of relief from some people that the righteous hopes of those who still see a need to fight for civil rights were placed on an un-perfect victim. Mostly it's from conservative people, but James Conner has shown how even those who would prefer to expunge nasty, racist comments from online news stories are eager to use the grand jury's decision not to indict as proof Michael Brown deserved to die.
by lizard
There is something comforting for those of us who benefit from our white privilege in pointing out obvious racism, like the Whitefish "anti-racist" battle Cowgirl covered a few days ago. What I thought a bit curious was the first comment, from James Conner, who argues for a more tolerant approach to white supremacy:
Richard Spencer's views are reprehensible. He's also a law abiding resident of Whitefish. Trying to run him out of town because he holds unpopular beliefs is an act of intolerance, not love.

The situation is approaching a point where some will think it wise to erect on the city limits a sign saying "Welcome to Whitefish — but only if you're a liberal."
Before getting to Conner's views on Ferguson, I'd like readers to give some thought to what constitutes a law abiding person of any municipality. To achieve this status, does that mean one never jaywalks? How about running a red light, or speeding? There are a lot of laws on the books. At some point, even the most diligent citizen will find himself/herself in non-compliance of some law.
I bring up petty offenses because the chain of events that led to Michael Brown being shot dead in the street by officer Wilson was a petty offense. Whether or not Wilson addressed the two black youth walking in the street in a civil, professional manner is still contested. But James Conner is satisfied with the decision by the jury, comprised of 9 white people and 3 black people, as evidenced by this post, titled Ferguson: so far, no injuries or deaths, just vandalism:
President Obama called for calm. So did Attorney General Holder. The people protesting the grand jury's decision not to indict Darren Wilson paid the President and his chief law enforcement and civil rights officer no heed. They took to the streets with their matchbooks and hatchets, breaking windows, setting fires, not just in Ferguson, MO, but around the country. So far, no one has been injured or killed, but that luck probably won't hold.

There was always the possibility that the facts of the shooting in Ferguson would support the policeman's version of the events. That seems to be the case. Reports in the New York Times and elsewhere suggest that Brown, a powerful young man who stood 6-foot-four and weighed almost 300 pounds, had just robbed a convenience store, roughing up the clerk, then swaggered down the middle of the street, where, confronted by Wilson and told to move to the side of the road, he slugged Wilson through the police car's open window. Wilson, fearing great injury to himself, shot Brown in the hand. A few tens of seconds later, Brown, apparently amok, charged Wilson, who shot Brown dead.

I doubt the fact that Brown was black and Wilson white had anything to do with how the incident went down; that Brown said to himself, "I'm gonna punch-out that honky pig," or that Wilson said to himself, "Gonna kill me a nigger; self-defense." Brown's color didn't matter. He was a huge person, belligerent and enraged, who stupidly provoked a life and death confrontation with a man with a gun. No one should be surprised at the outcome.
Now I don't think James Conner is an obvious racist, but this three paragraph reaction to the rage being expressed over the non-indictment of Wilson reeks of white privilege and perpetuates a willful, ignorant denial of the racial aspects of this shooting.
Conner is echoing the depiction of Brown by Officer Wilson, who described feeling like a 5 year old holding on to Hulk Hogan when he grabbed Brown's arm. James Conner describes "a powerful young man who stood 6-foot-four and weighed almost 300 pounds" because it's that mortal fear of Brown's physical presence, combined with the allegation (disputed) that Brown "charged, apparently amok", that ultimately convinced the jury not to indict.
Not mentioned by Conner is that the other party in this fatal altercation, Officer Wilson, is also 6-foot-four, and was inside a sturdy police car with his gun when whatever physical altercation initially took place.
I can't for the life of me understand how Conner can say he doubts the fact that Brown was black and Wilson was white had anything to do with how the incident went down. Wilson's own words literally demonizes Brown, bestowing super-human strength on this 18 year old to bulk up after being shot to charge like some crazed animal.
These are Wilson's own words:
"He looked up at me and had the most aggressive face," Wilson testified. "The only way I can describe it, it looks like a demon, that's how angry he looked."
James Conner is usually capable of reasoned analysis, but his response to what's happening in Ferguson and across the nation is truly reprehensible.
Bob McCulloch, the prosecutor who chose to give his disastrous press conference Monday night, provided a perfect example of exactly what not to do if one doesn't want to exacerbate an already volatile, racially charged situation. Maybe there would have been property damage anyway, but McCulloch's prosecutorial defense of Wilson, and his calling into question certain witness accounts of what happened, guaranteed it.
Racism isn't just the obvious white supremacist stuff. It's also the privilege of a white guy in Montana saying Michael Brown being black had nothing to do with how this incident went down.
by lizard
Friday is a good day to dump news. Astute observers of politics know that. Another good time period to exploit for political purposes is the week before Thanksgiving, which is precisely what the Obama regime has done. The grand jury in Ferguson may also be trying to dump their non-indictment of Darren Wilson. If that happens, then news today of Chuck Hagel's resignation will get the kind of non-coverage our war-mongering-Nobel-peace-prize-winning president was probably hoping for.
Oh, and that Afghanistan war? The one that's been going on for a really long time and supposedly winding down next year? Yeah, apparently not, as reported Saturday. The Nation is all over this coincidental about face in foreign policy and the Hagel resignation:
Defense Secretary Chuck Hagel's surprise resignation—reportedly at the strong urging of the White House—will dominate Beltway news in the coming days. But perhaps the much more significant foreign-policy news came early Saturday morning.

The New York Times reported that the United States will expand its mission in Afghanistan in 2015, with US troops participating in direct combat with the Taliban while American airpower backs Afghan forces from above. The shift, leaked anonymously to reporters ahead of a holiday week, is a big "oh, nevermind" to Obama's very public announcement six months ago in the Rose Garden that US troops in Afghanistan would be shifting into a training and advisory role next year.

The president didn't even make a glancing reference to the Afghanistan reversal in his remarks announcing Hagel's departure. The administration would clearly prefer a limited public debate, and based on the media coverage so far, it is getting its wish.

But it is against this new hawkish posture that Hagel's departure should be understood and discussed. It is possible that it was the subtext to his resignation: Hagel came aboard to help manage a withdrawal from Afghanistan and shrink the Pentagon budget, and an anonymous US official told the Times Monday that "the next couple of years will demand a different kind of focus."
I sometimes wonder what a military coup in America would look like, or at least a broad insurrection from within the ranks led by some rogue high-ranking officer.
What are the objectives of Obama's new military escalation in Afghanistan? Why strategically disclose this dramatic shift the week before Thanksgiving? Why should American soldiers continue killing and dying half a world away? Is there any appetite within Congress to make this an issue? This seems to be a tailor made opportunity for some Rand Paul grandstanding.
The season of feast and spending is not the time for worrying about such things.
by lizard
In the wee hours of Labor Day morning a man from Louisiana was shot and killed outside the Fox Club after an altercation. If you click this link to the Missoulian article please take a few extra seconds to examine the photo of the victim shirtless posing with a pitbull.
That picture worked on me. I don't know this dude, he's from some other state, he was beating the shit out of the guy, he got shot and he's dead and oh well.
Well, then I talked to someone who knew him (the pitbull is a sweetheart, she says) and that image of a thug evaporated. There's more to the story, but that's for the authorities to ferret out.
When Michael Brown was killed by Ferguson police officer Darren Wilson, the choice of images used by the media spawned the hashtag #IfTheyGunnedMeDown. Please go to the link and see the juxtaposition of images, they're quite striking.
I guess Ferguson is down the memory hole now. School is back in session. Football. Fall.
---
---
---
.Election Resources

Citizen's Info

Mountain Blogs

Political Blogs

Various & Sundry

Meta

Archives
Pages

Recent Comments

Recent Posts

Blog Stats

December 2021
S
M
T
W
T
F
S
1
2
3
4
5
6
7
8
9
10
11
12
13
14
15
16
17
18
19
20
21
22
23
24
25
26
27
28
29
30
31

Categories